Why Choose The White Magnolia Advanced Skin Care Institute?
Meet the Founder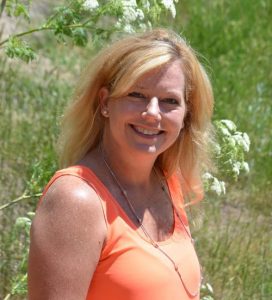 With nearly 20 years of experience in the nursing profession, Cindy Tusa has long since established herself as a professional with strong values as they pertain to customer service, quality, and education.  After 5 years of critical care nursing at The Children's Hospital of Colorado, Cindy transferred to Poudre Valley Hospital to work in the Neonatal ICU.  She thrived at both hospitals as her passion for excellent patient care, compassionate care of the parents, and her desire to improve extremely stressful events for families was realized.  Having been in leadership positions at both hospitals, and with a strong passion for education, Cindy naturally gravitated to the Clinical Educator position in the NICU in 2007.
The eight years she spent in this role taught Cindy a tremendous amount about the value of quality education.  Without a strong foundation, no one is able to develop into the best care provider they can be, much less maximize their full potential in any endeavor they may undertake.
As growth and change are a natural aspect of life, Cindy found herself seeking and learning about interests separate from the hospital.  Her interest in leading a vibrant and healthy life mysteriously directed her into the path of esthetics.  What a joy!  As we all know, beauty truly comes from within, but what a wonderful gift to be able to assist other people interested in enhancing their own beauty.  Be it skin care, skin treatments, nutrition, or stress management, we all can use a little support and education in order to be the best we can be!
The White Magnolia Advanced Skin Care Institute is the perfect vehicle for Cindy to get to continue her passion for education to develop high quality, detail oriented, professional, and critically thinking estheticians.  As each student passes through the institute, Cindy is continually amazed and delighted at the exceptional caliber of students and professionals with whom she is introduced!!  Every day is a joy and she is incredibly lucky to be among such wonderful people!!!  It's about the skin….but it's not about the skin!!!